Fusion Arc Hosting is a web hosting company founded in 2016 that offers shared, reseller, cloud, and dedicated hosting services. We'll review them in detail here.
About Fusion Arc Hosting
Fusion Arc Hosting was founded in 2016 by Alexander Cano and it's still going strong. They now have 11 global locations to choose from:
Americas:
Lansing, USA
Atlanta, USA
Dallas, USA
Fremont, USA
Newark, USA
Toronto, Canada
EMEA:
Frankfurt, Germany
London, UK
Mumbai, India
APAC:
Singapore, Singapore
Sydney, Australia
Tokyo, Japan
They have server locations from all around the world, so you'll always find a great fit for your websites.
Notable Fusion Arc Hosting Features
There are a few things that set Fusion Arc Hosting apart. Some of the features that set them apart are:
24/7 Support with fast response times
Fast and optimized server stack with LiteSpeed Web Server, CloudLinux OS, and Caching.
Security with Iridium Shield/Imunify 360 (AI brute force protection, auto malware detection and removal, website firewalls, and more)
Free website migrations – so you can switch hosting providers easily
1-click app installers for 300+ apps (including WordPress)
A caching plugin is set up and configured for free with WordPress sites (Litespeed Cache)
cPanel is included for free
Free SSLs
You get all these features with all their hosting plans and more.
Hosting Services
When choosing a web hosting plan, it's best to choose a plan that fits your websites and needs. They have a lot of plans to choose from with different types of web hosting, different pricing, and different features. Here are some of the web hosting types you can find at Fusion Arc Hosting:
Depending on your experience – unmanaged web hosting may not be a good fit for you. Unmanaged means that you will have to manage the server yourself, although they will likely help with some of your issues.
Shared and reseller hosting plans get their fast 24/7 support, and they will manage the server.
For this review, we specifically tested their most popular shared hosting plan – Plan 3: Enterprise.
Plan 3: Enterprise
With this hosting plan, you're getting:
Unlimited Website​s
85GB Storage
100GB Bandwidth
and all other features that are included in all shared hosting plans like 24/7 support, enhanced security, speed optimizations, etc.
As per usual with our reviews, we run a standard webpagetest.org test on a default WordPress installation – no extra configurations or steps taken. The homepage fully loaded in 1.398 seconds, which is a great result.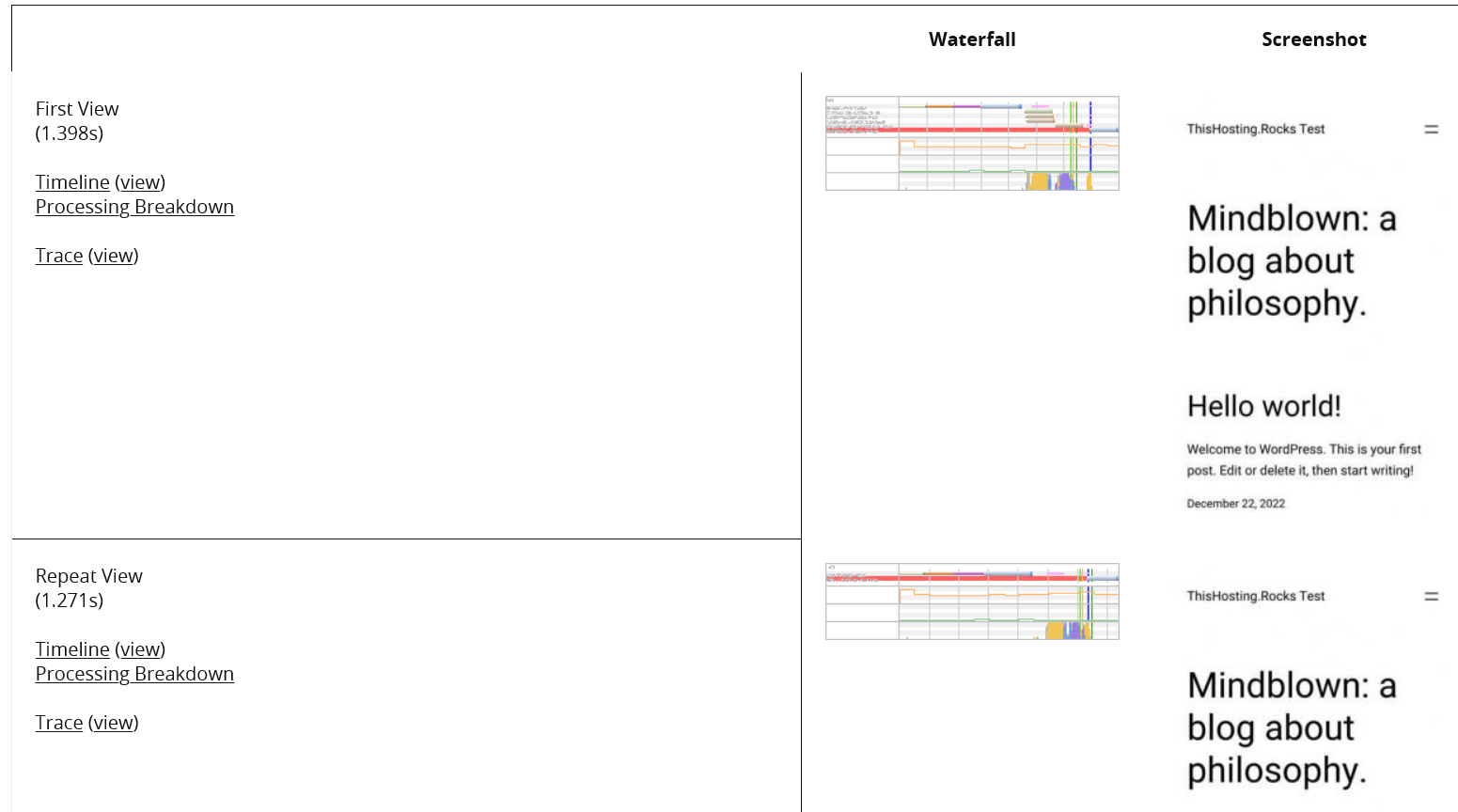 We used their Softaculous 1-click installer for WordPress and installed the site with a single click in less than a minute. Installing WP is super easy.
What we like about Fusion Arc Hosting
Here are some of the things we like about this web hosting provider:
They've been in business since 2016
They have great, fast 24/7 support
11 server locations to choose from all around the world
No fake "unmetered/unlimited bandwidth" marketing
Affordable pricing
Free website migrations
Optimized and fast servers
Overall, they are a hosting provider that offers great features at an affordable price. Along with their helpful 24/7 support team, choosing them as your next hosting provider is a good choice.
What we don't like about Fusion Arc Hosting
During our review, there's only one thing about Fusion that we noticed that we don't like. The fact that they don't offer managed cloud/VPS hosting. Both their VPS and Dedicated servers are unmanaged – which is fine, a lot of people prefer unmanaged hosting. However, for people that need a fully managed VPS, they will need to look for alternatives. It would be great if they offered fully managed VPS hosting as a separate plan.
Update: noted by Fusion themselves: they do offer fully managed plans, but they are only available to customers who request them. A landing page for them will be created soon. If you need them in the meantime, you can contact them.
Conclusion – Fusion Arc Hosting Review
In conclusion, they are a great hosting provider and a great choice for everyone. You can test their services with their free trials. The 24/7 support team alone will make you a loyal customer.