HostZealot is a hosting provider that started in 2009, offering VPS, Dedicated, and shared hosting services. This is our detailed review and benchmark of HostZealot.
About HostZealot
With more than 13 years of experience, HostZealot has been providing quality web hosting services with 24/7 support to their customers at an affordable price. The company itself is registered in Bulgaria, a popular country for web hosting providers, they offer servers out of data centers from all around the world.
Server locations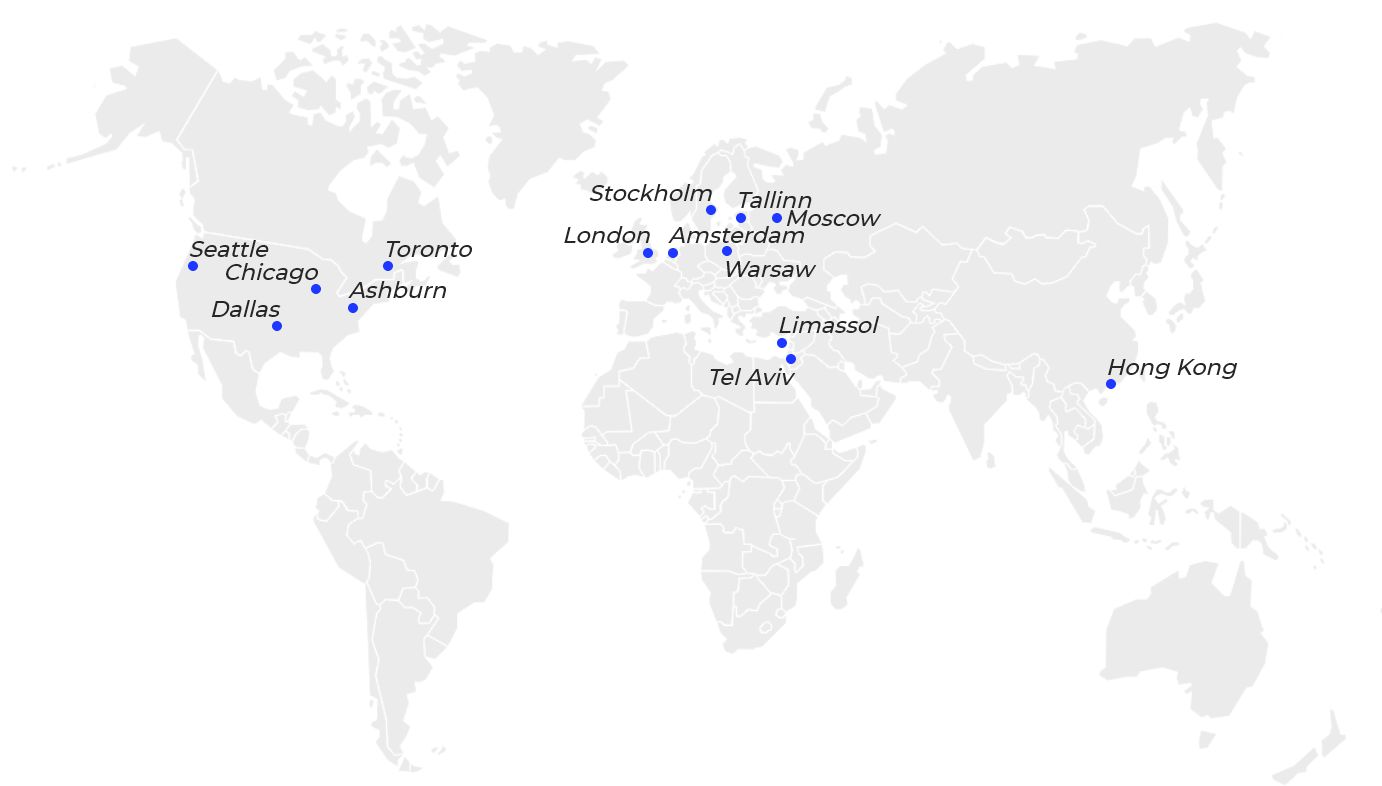 One of the best things about HostZealot is that they have many server locations to choose from:
Chicago, USA
London, UK
Amsterdam, Netherlands
Stockholm, Sweden
Toronto, Canada
Hong Kong
Seattle, USA
Ashburn, USA
Limassol, Cyprus
Moscow, Russia
Dallas, USA
Tallinn, Estonia
Warsaw, Poland
Tel Aviv, Israel
You can find a great fit for a location considering they have options all around the world.
24/7 support
One of the main features of any hosting provider – their support. HostZealot offers 24/7 support which is quick to respond and resolve any issues. Their support is bi-lingual (English and Russian) which is rare these days.
You can get support via:
Tickets
Live chat
Skype
Phone
Offered services
HostZealot has various hosting plans to choose from, making it easy to find a good fit for any hosting needs:
They also offer domains and SSL certificates.
You can choose from Windows or Linux servers, NVMe or SSD servers.
VPS benchmark
We tested their zKVM 2048 VPS plan. Ran a nench benchmark. Here are the results:
-------------------------------------------------
nench.sh v2019.07.20 -- https://git.io/nench.sh
benchmark timestamp: 2022-01-08 15:24:09 UTC
-------------------------------------------------

Processor: Intel Core Processor (Haswell, no TSX, IBRS)
CPU cores: 4
Frequency: 2399.996 MHz
RAM: 1.9Gi
Swap: 4.0Gi
Kernel: Linux 5.4.0-92-generic x86_64

Disks:
vda 30G HDD

CPU: SHA256-hashing 500 MB
3.928 seconds
CPU: bzip2-compressing 500 MB
6.113 seconds
CPU: AES-encrypting 500 MB
1.863 seconds

ioping: seek rate
min/avg/max/mdev = 67.9 us / 90.4 us / 10.5 ms / 66.7 us
ioping: sequential read speed
generated 21.0 k requests in 5.00 s, 5.12 GiB, 4.20 k iops, 1.02 GiB/s

dd: sequential write speed
1st run: 408.17 MiB/s
2nd run: 953.67 MiB/s
3rd run: 730.51 MiB/s
average: 697.45 MiB/s

IPv4 speedtests
your IPv4: 8.39.147.xxxx

Cachefly CDN: 86.96 MiB/s
Leaseweb (NL): 13.62 MiB/s
Softlayer DAL (US): 47.31 MiB/s
Online.net (FR): 23.06 MiB/s
OVH BHS (CA): 70.32 MiB/s

IPv6 speedtests
your IPv6: 2a01:8640:5:xxxx

Leaseweb (NL): 12.86 MiB/s
Softlayer DAL (US): 37.91 MiB/s
Online.net (FR): 10.76 MiB/s
OVH BHS (CA): 64.72 MiB/s
-------------------------------------------------
The benchmark showed great results, but we encourage you to try them out yourself.
Other notable HostZealot features
Here are some of the other notable features that are worth mentioning:
You can join multiple servers from the same location into a common traffic pool for free.
IPv6 is supported – you can instantly use it with reverse DNS after server activation.
Get a discount with longer billing cycles. You can get a discount if you pay for more than 3 months, or even get a free domain with yearly contracts. A monthly option is always available though.
Server Management at HostZealot
All servers are self-managed by default, however, there is a server management addon that you can buy with their servers.
Basic Management (+ Proactive Monitoring, OS/Kernel&Security updates) – $25.00 USD
Advanced Management (+ Custom Software Setup) – $49.00 USD
If you consider their cheap pricing + the management, they're comparable to other cheap managed VPS providers too. It may not be worth buying the management addon for the cheapest plans though.
What we don't like about HostZealot
Most of the features are pretty good. Here's what we don't like about HostZealot:
The server management addons can be quite expensive if you use them for cheaper VPS plans. It might be more cost-effective to use different, specialized fully managed VPS providers if you're looking for a cheaper managed VPS plan. Their default plans without the addon are pretty cheap though.
Not a lot of information is available about the company itself – other than when they were registered and where.
Conclusion on our HostZealot review
All in all, they are a great choice. They are affordable, with 24/7 support, various hosting plans to choose from, and many server locations – so it's always a great option for any type of hosting needs.