BlueVPS is a European web hosting provider that offers VPS and Dedicated hosting services. Read our detailed review and benchmarks here.
About BlueVPS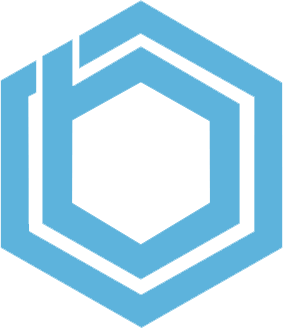 Based in Estonia with server locations from all around the world, BlueVPS have been in business for 4 years. You can get different kinds of web hosting plans from BlueVPS – including KVM VPS, VDS, and Dedicated servers. Not much more information is included about the web hosting provider's history and team on their website, but you can contact them and ask them if you have any specific questions. The company itself is based in Estonia but they offer different server locations.
BlueVPS Server Locations
You can get a server from almost any part of the world, including, but not limited to:
Netherlands
England
Sweden
Hong Kong
Cyprus
USA
Canada
Poland
Russia
France
Germany
Israel
Estonia
You can check their Looking Glass page for more info on their servers.
BlueVPS VPS Plans and Pricing
BlueVPS offers different kinds of web hosting plans. We'll focus on their VPS plans in our review. All their VPS hosting plans use KVM virtualization so you are guaranteed resources. They offer Linux as well as Windows.
All plans are fully managed and include their 24/7 support.
Here's what you can get:
KVM VPS powered by RAID HDD – from $2.69 per month.
CPU 1×2.66Ghz
RAM 256MB
RAID-10 HDD 10GB
Port 1 Gbps
Bandwidth Unlimited
IPv4 – 1 IP
IPv6 – 4 IPs
KVM virtualization
SSH and VNC access
We'd recommend these plans if you won't be limited by the HDD. It may be worth it considering the price, it all depends on your needs.
KVM VPS powered by SSD – from $2.99 per month.
CPU 1×2.66GHz
RAM 256MB
SSD 7GB
Port 1 Gbps
Bandwidth Unlimited
IPv4 – 1 IP
IPv6 – 4 IPs
SSH and VNC access
It's a considerable upgrade from their HDD version, you'll get SSD storage for just 30 cents more. It's well worth the higher price for the performance upgrade and advantages over HDD.
KVM VPS powered by NVMe – from $8 per month
CPU 1×2.9GHz (Epyc core)
RAM 1024MB
NVMe 12 GB
Port 1 Gbps
Bandwidth Unlimited
IPv4 – 1 IP
IPv6 – 4 IPs
SSH and VNC access
Their cheapest NVMe plan is considerably more expensive than their cheapest SSD plan, but the upgrade is much higher. You get more RAM, a better CPU, and better storage. Considering the specs, the pricing is still really low and affordable.
All in all, the pricing is well worth it for the resources you get with all their servers. It's definitely an option to consider.
BlueVPS Benchmarks
We're going to do benchmarks and tests on their SSD-bWKVM 4096 plan. It was one of their Hong Kong locations, which makes it a top choice for a server location. Hong Kong is full of tech companies which makes the server pricing more competitive and cheaper. You can rest assured that servers in those kinds of locations are always well maintained because of those facts.
As per usual, we're going to run nench on a freshly installed VPS without any prior optimizations or configurations.
Here are the results:
-------------------------------------------------
nench.sh v2019.07.20 -- https://git.io/nench.sh
benchmark timestamp: 2021-03-17 08:07:38 UTC
-------------------------------------------------

Processor: Intel Xeon E3-12xx v2 (Ivy Bridge, IBRS)
CPU cores: 2
Frequency: 2992.786 MHz
RAM: 3.8Gi
Swap: 8.0Gi
Kernel: Linux 5.4.0-66-generic x86_64

Disks:
vda 60G HDD

CPU: SHA256-hashing 500 MB
2.991 seconds
CPU: bzip2-compressing 500 MB
5.131 seconds
CPU: AES-encrypting 500 MB
1.994 seconds

ioping: seek rate
min/avg/max/mdev = 32.8 us / 94.1 us / 3.56 ms / 74.2 us
ioping: sequential read speed
generated 7.65 k requests in 5.00 s, 1.87 GiB, 1.53 k iops, 382.7 MiB/s

dd: sequential write speed
1st run: 297.55 MiB/s
2nd run: 294.69 MiB/s
3rd run: 299.45 MiB/s
average: 297.23 MiB/s

IPv4 speedtests
your IPv4: 103.253.43.xxxx

Cachefly CDN: 37.34 MiB/s
Leaseweb (NL): 2.17 MiB/s
Softlayer DAL (US): 6.66 MiB/s
Online.net (FR): 4.23 MiB/s
OVH BHS (CA): 4.73 MiB/s

IPv6 speedtests
your IPv6: 2a10:1fc0::xxxx

Leaseweb (NL): 8.54 MiB/s
Softlayer DAL (US): 7.12 MiB/s
Online.net (FR): 11.35 MiB/s
OVH BHS (CA): 7.95 MiB/s
Great results. A good indication of how powerful their hardware and network are.
Downsides of BlueVPS
One of the downsides is that they don't offer shared web hosting, however, their cheapest VPS plan that starts at $2.69 per month is a good alternative.
Another downside is that their website is fairly new and it doesn't have enough information about the services they offer, the support, the team itself, the company's history, etc.
Some of their hosting plans use HDD. This is not really a downside since you have other options (SSD and NVMe). It may actually be an upside having an extra cheaper option if you don't mind using HDD.
These 3 may not be a big deal when deciding if you should go with BlueVPS or not.
Conclusion on our BlueVPS Review
It's definitely worth a try. They are affordable and their server plans have great specs. You have different plans and pricing to choose from so you can easily find a fit for your needs. You can always contact their support if you have any questions.