RentaServer.io is a server hosting company currently focused on improving the game server experience. Unlike other game server hosting companies, they have opted to offer their services by server resources rather than per player slot. They are ardent believers that their product is a service that augments game servers. Their architecture is based upon industry standard KVM virtualization so their customers can enjoy their own virtualized dedicated servers with dedicated resources.
Unlimited Player Slots
As their infrastructure is KVM based, they have decided to charge by server resources. This not only allows for unlimited player slots which simplifies the architecture but it also allows small server player bases to be flexible with broadcasting their max players freely. By using KVM, they are also foregoing the idea of CPU affinity or resource sharing with other customers. Something other game server providers oftentimes charge extra for. You can be sure with such a mindset that they will never co-brand your game server for advertising purposes! Your game server is 100% yours to control and manage.
Swap Game Servers
Following the belief of augmenting the game server experience rather than simply selling servers, their unique and custom-built control panel allows for the swapping of game servers at any time. What truly makes them special is the ability to host multiple game servers on the same server. Instead of purchasing per slot or per server instance, you're purchasing a dedicated host that can host multiple game server instances concurrently. Every bit of resource that you purchase can be used.
Linux Based
Their game servers are currently Linux based which means that any game server or service capable of being hosted on Linux can be hosted with them. They know that sometimes advanced users that like to tinker feel more comfortable with a shell prompt. With their game servers, you can enjoy the flexibility of accessing their game server control panel or jumping into shell for full control over the server. They look forward to expanding past Linux to eventually hosting Windows-based game servers.
Minecraft Servers
Sometimes some people already have a server or want to host locally but do not know how to start hosting their own server. They include free guides for setting up or configuring game servers here. Their staff also wrote this guide at MakeAMinecraftServer.com on hosting your own Minecraft server. Ultimately, they are comfortable knowing that game server owners who are tired of managing things manually will eventually switch over to their platform that automates the hassles that come with game server hosting.
---
This press release was submitted to us by a third-party writer. The views and opinions expressed in this article are those of the author and do not reflect the views and opinions of ThisHosting.Rocks. If you want to write for ThisHosting.Rocks, go here.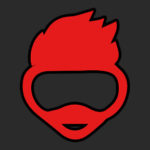 RentaServer.io – Game Server Hosting Made Simple. Follow them on Twitter and Instagram.